Get started with any of our packages.
Enjoy our varieties of vps hosting plans from ULTRA VPS 2GB, ULTRA VPS 4GB to ULTRA 6GB.
Starting from ₦12,000/month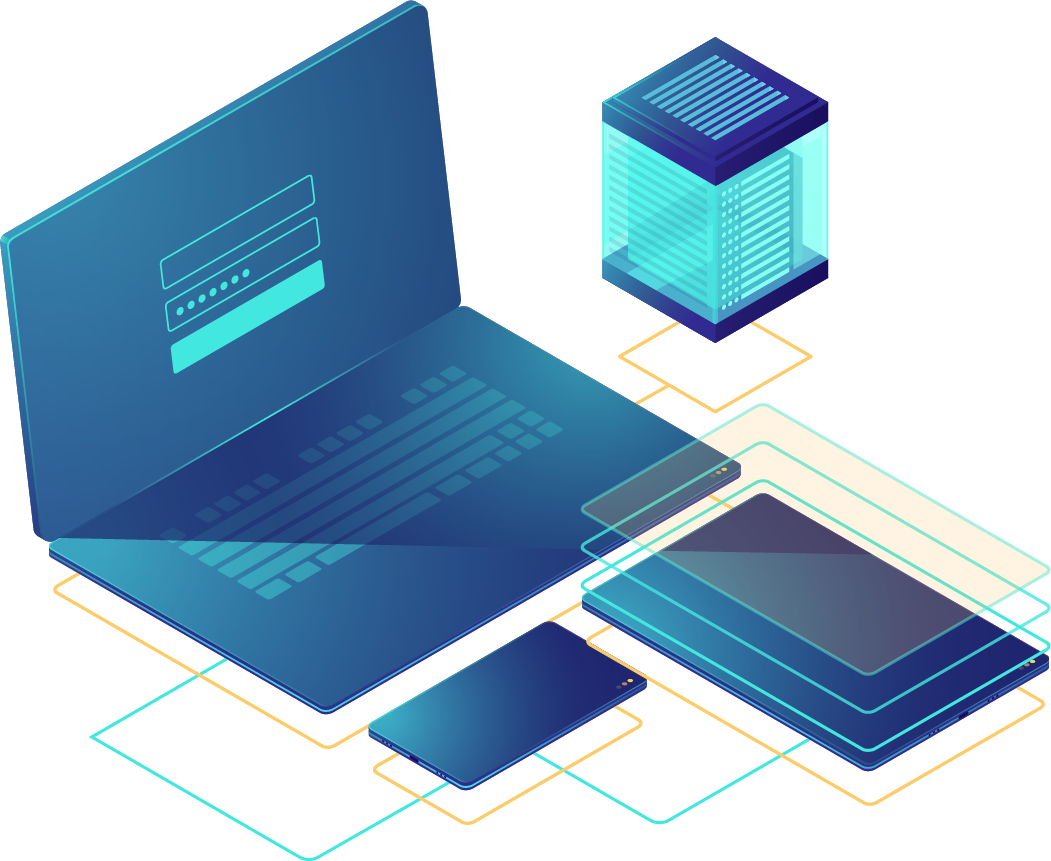 Our Features
All Hosting Plans Include
FREE 99.99% UPTIME NIGHTLY BACK UPS
FREE AUTO SSL CERTIFICATE FOR ALL
FREE WEBSITE AND cPANEL MIGRATION
CUSTOMER SUPPORT 24/7/365 DAYS
FREE DOMAIN NAME REGISTRATION
We Are The
 

Leaders

 

In High Speed Cloud

 

VPS Hosting
Website outgrowing your Web Hosting package?
Did your website go down on the biggest sales day of the year?
With over two decades web hosting experience we understand what it means when you have high depends and we have you covered.
At Hostingbloc we have an exclusive line of cloud powered VPS Hosting packages (Virtual Private Servers) that give you full control over your hosting environment.
With full root access and dedicated resources, you can configure your VPS to meet the exact needs of your business.
Not a techie?
Don't want to hire an expensive server administrator?
Nervous about running your own server?
Take a deep breath.
Our Hostingbloc Support team handles all the technical work for you offering complete server management.
With our high speed cloud platform you can easily get started on one VPS Hosting package and scale resources on demand as your business continues to grow.
Pricing
VPS Hosting Plans For Every Need
ULTRA VPS 2GB
Great For Developers
30GB SSD Storage
2GB RAM
5TB Bandwidth
2 CPU Cores
2 Dedicated IPs
ULTRA VPS 4GB
Great For Web Masters
60GB SSD Storage
4GB RAM
5TB Bandwidth
2 CPU Cores
2 Dedicated IPs
ULTRA VPS 6GB
Great For Application And High Traffic
90GB SSD Storage
6GB RAM
5TB Bandwidth
4 CPU Cores
2 Dedicated IPs
Dev Tool Kit
FREE Auto & SSL
1 Click WordPress/App Installer
1 Click WordPress/App Staging
Auto WordPress Updates
Ruby On Rails/Python
MariaDB
Server Essentials
Cent OS 7 Installed
Apache Web Server
Multiple PHP Selector
Offsite Backup Available
CSF Firewall
Full Root Access
OVER 100+ FREE 1-CLICK APP INSTALLS
Through softaculous in your cPanel, hundreads of app can be installed in quick hand. Enjoy your website when you install any of the apps. If you have any question, please click HERE
What Makes HostingBloc Web Hosting Different?
FREQUENTLY ASKED QUESTIONS   

If you can't find what you're looking for, please get in touch with us via email, live chat or phone call
What is the difference with VPS Hosting?
👉VPS stands for Virtual Private Server meaning that the entire file system of the machine is dedicated to you. Unlike our basic web hosting packages, all of the disk space, RAM, virtual CPU cores, etc. will be dedicated for your use.
Why should I purchase a VPS?
👉Most of our customers upgrade from our basic web hosting to a VPS once their website or customer base outgrows their package. If your website begins using up too much of your allocated virtual or physical memory, our technicians will often recommend upgrading to a VPS to allow all of your traffic to be able to access the website.
What is my host name for my VPS?
👉The host name of your VPS is completely customized to you. When you deploy the server you will be asked to assign the host name. Most customers use subdomains such as server1.companyname.com or alpha.companyname.com. Your name servers will often share the same domain as your host name meaning they would be ns1.companyname.com and ns2.companyname.com.
What is VPS hosting?
👉A virtual private server (VPS) is a virtual machine that runs its own copy of an operating system, and customers may have superuser-level access to that operating system instance, so they can install almost any software that runs on that OS.

For many purposes they are functionally equivalent to a dedicated physical server, and being software-defined, are able to be much more easily created and configured.

They are priced much lower than an equivalent physical server, but as they share the underlying physical hardware with other VPSs, performance may be lower, and may depend on the workload of other instances on the same hardware node.
What does Managed VPS Hosting mean?
👉All of our VPS hosting packages are managed meaning we install, secure, and keep updated the core software. This includes the operating system, CentOS 7, the control panel, Web Host Manager with cPanel, and your database engine, MySQL or MariaDB. We also have a 24/7/365 monitoring team that is on standby to bring your server back online incase of a failure.
Am I allowed to host adult content on my VPS?
👉No, Hostingbloc has a very strict, zero tolerance adult hosting policy. We do not allow any content that could be considered adult or R rated.
How many IP addresses can I have on my VPS?
👉All of our VPS hosting packages come with 2 dedicated IP addresses for your private name servers. If you need more, you can purchase them. However, our anti-SPAM and abuse team will have to approve any request greater than 3 IPs. Please note SEO is not a valid reason for additional IPs.
What happens if I use all my disk space?
👉You will begin to experience many errors across your VPS if you use up all the disk space. All of our VPS hosting packages allow you to instantly upgrade from inside our interface. If you're on our largest solution, our techs will work with you on an additional solution to manage all of your files.
Do you offer nightly backups?
👉Yes. During the sign-up process you'll be able to order nightly backups for your server. We will automatically back up everything once a day and you'll be able to restore from them inside our control panel at anytime.
How many websites can I host on my VPS?
👉You can host as many as your resources will handle! From our experience, 50,000 daily unique visitors on WordPress won't cross a 2.5 load with 32GB of RAM.
Hostingbloc's cloud VPS hosting?
👉Unlike traditional VPS hosting infrastructures, Hostingbloc is built on top of our high-speed cloud allowing additional resources (CPU, RAM) to be added in real time upon request.

The cloud also adds additional redundancy to our VPS hosting as resources are pooled together from multiple pieces of hardware vs. one single dedicated server. We also do not use traditional hard drives but rather solid-state drives (SSD) that don't have moving parts and offer much better performance.

Each one of our VPS instances comes with 10,000GB (5TB) of monthly bandwidth. All inbound bandwidth is free hence the 10TB is only outbound bandwidth.
VPS Hosting for WordPress
👉All of our virtual private servers have been designed especially for high traffic WordPress websites. We understand the needs of our customers with large audiences and have developed accordingly by integrating with Softaculous to allow for one-click installations and free and automatic SSL certificates.

For an additional software-licensing fee, we can also add automated nightly Malware scanning and removal to your VPS for added security especially with WordPress themes and plugins.
Which web hosting is right for me?
👉It basically works like this: if you intend to conduct eCommerce on your website, accepting credit cards and selling goods or services, then you need the Business plan. If you don't need eCommerce functionality, but do intend to host more than one domain, then the Maxi Plus plan should be perfect for you. If your intention is to host a single domain without eCommerce, then the Maxi plan should meet your needs. It's really just those 3 factors that determine the best plan for you
How to quickly deploy VPS Hosting
👉How To Deploy VPS Hosting
Click above to Deploy your instance
Select configuration options and complete payment
Access server control panel
Login to NodeWorx
Assign IP addresses and register your name servers
Register your name servers with your domain registrar
Create your first SiteWorx account
Point your DNS
Enjoy high speed VPS hosting!
WE BELIEVE IN DEDICATED SUPPORT 24 x 7 x 365
We are trusted by clients, an award wining customer relationship.
You can speak to any of our Customer Representatives, we are here all times and seasons to help out on questions, inquiries and needed information.
SOFTWARE INCLUDED IN YOUR VPS
CentOS 7
CentOS is a free, enterprise-class, community supported, Linux distribution. Complimentary upgrades and patching!
INTERWORX CONTROL PANEL
All of our VPS hosting packages are deployed with a 100% free InterWorx license. 
FREE SOFTACULOUS
Instantly install over 449 scripts with the click of a button using Softaculous! A complimentary license is included!
24/7 Award Winning Support
We Believe In Ultimate Support 24»7»365. We are standing to help and get all of your questions answered. 
30 Day Money Back Guarantee
Freaky Fast Affordable Cloud Web Hosting, Try Risk Free, 30 days money back guarantee.