The Ultra Cloud Web Hosting
High Speed Cloud Web Hosting For All Websites. Today, your online outfits start here. Try our 30 days money back guarantee whenever you are not satisfied!!!
Starting from $1.26/month
GET STARTED NOW
Ready to ditch your slow host?
We offer high speed cloud hosting for websites of all sizes. Our goal is to provide an affordable, reliable, secure, and scalable hosting environment that allows you to take your business to the next level. Our VPS hosting packages have been built for developers to be able to take full control of their hosting environment with the flexibility of our cloud.
We offer free and automatic SSL, LiteSpeed web server, MariaDB, with solid state drives protected by Raid 10. Hostingbloc has also been rated and industry leader in customer service providing 10/10 support 24 hours a day, 7 days a week, 365 days a year!

WEB HOSTING PLANS & PRICING
Hosting for 1 Website
FREE Domain
5GB SSD Raid 10 Storage
100GB Monthly Bandwidth
1 Email Account
Free Auto SSL
Hostingbloc ProX*
Starting from…
$

1.26/month
Hosting for 5 Websites
FREE Domain
10GB SSD Raid 10 Storage
Unlimited Monthly Bandwidth
25 Email Accounts
5 Max Parked Domains
5 Max Addon Domains
Free Auto SSL
Hostingbloc ProX*
Starting from…
$

2.66/month
Starting from…
$

33.61/month
All Our Hosting Plan Inclusive
Not Secure – That's what your website will say without SSL.
How many visitors will you lose with that type of warning on your website?
We believe SSL should be free for everyone and easy to install.
Through our partnership with Let's Encrypt, all domains and subdomains at Hostingloc have SSL certificates installed automatically.
Unlike our competitors, we don't try and upsell you or require any complicated installations. It just works!
Seriously, it's 2020…
We don't own or rent old school traditional dedicated servers. Every hosting package is deployed onto of our blazing fast high speed cloud!
In addition, our cloud is build using Solid State Drives (SSD) protected by Raid 10 for high redundancy and data protection.
We also use LiteSpeed Web Server, which is up to 10 times faster than Apache (what the "other guys" use) and MariaDB.
Say hello to ultra fast load times!
We know the Internet doesn't take breaks.
Downtime costs you money and your website needs to be online 24x7x365 in order to serve it's primary purpose.
That's not something we take lightly.
Our cloud has been built specifically with high availability and redundancy in mind.
Leveraging software such as CloudLinux we're able to isolate the number of resources per user on our nodes and quickly mitigate issues.
Ready to jump out of the swamp?
We make moving over from other web hosts simple!
As long as your current hosting provider uses cPanel, we can migrate your website over for free within hours.
If your hosting provider doesn't use cPanel, contact our sales team.
We're Always Happy to Hear from You
LiveChat, telephone, or fax — let us know what we can do for you!
Our expert representatives are available to assist you 24/7/365. No issue is too big or too small!
OVER 100+ FREE 1-CLICK APP INSTALLS
Through softaculous in your cPanel, hundreads of app can be installed in quick hand. Enjoy your website when you install any of the apps. If you have any question, please click
here
High Speed

Cloud

Web Hosting

For All

Websites
We started Hostingbloc because we were tired of what we saw in the web hosting industry:
Slow web hosting on old school dedicated servers plagued with downtime.
Lackluster customer support that takes hours to respond.
Fake customer reviews persuading you to buy.
Weak hosting packages that lacked much needed features.
Corporate giants owning every company that only care about revenue.
We decided to build a hosting platform that's actually useable and provide around the clock customer service and satisfaction; just how we would want to be treated:
True cloud web hosting powered by SSD Raid 10 drives.
LiteSpeed web server that's up to 10 times faster than Apache (i.e. what "the other guys" use).
Cloudflare integrated with access to their Railgun to make your website load at the speed of light.
Features and tools you need to be successful online without upselling you.
24x7x365 Support via phone, live chat, and 15-minute response ticket desk.
Rather you're an Internet pro who has been working online for years or a small business/individual just looking to get online, we have a web hosting solution for you:
Shared Hosting
Our Shared Website Hosting is perfect for individuals and small businesses looking to host a personal website on our high-speed cloud. Powered by Solid State Drives protected by Raid 10 all of our shared hosting packages include the LiteSpeed web server, Free and Automatic SSL, and dedicated resources to run all of your favorite applications. We have auto installers that make installing content management systems such as WordPress, Drupal, and Joomla a breeze (it takes less than five minutes). You can sleep sound knowing all of your data is automatically backed up each night and you have the ability to restore these from right inside of your cPanel.
VPS Hosting
Our VPS Hosting has been developed for those in need of a lot of resources. Built on top of our private cloud, you can instantly scale, right inside of our interface, to gain access to more disk space, RAM, and CPU computing power. You have full root access to your server. Regardless if you're reselling web hosting or powering a blog that gets millions of visitors a month, you have full control of everything right up to the operating system. All of our Virtual Private Servers include a complimentary InterWorx control panel license as well as the Softaculous auto installer so you can install and update your applications such as WordPress and WHMCS within minutes.
Delivering fast web experiences is not just about moving files closer to your visitors. It's about ensuring the first pixels load on your visitors' screens as quickly as possible. It's about optimizing the order of page resource delivery to make the page visible and usable faster.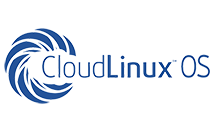 CloudLinux
CloudLinux provides dedicated resources (RAM, CPU, I/O, etc.) per account to ensure your website is always running at maximum speed.
LiteSpeed
LiteSpeed Web Server is up to 10 times faster than Apache and is a drop-in replacement meaning your website will function the same.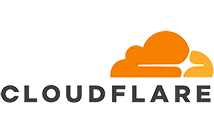 CloudFlare
CloudFlare provides a global content delivery network and security features to help load your website with ease and provide protection.
What Our Customers Are Saying
The support team is the best… I have a WordPress plan and I am very happy with Hostingbloc services. Thanks very much…
12, Aug 2017
Hostingbloc is amazing! I use them as my website hosting company. The team is outstanding and big ups to them. Would definitely recommend using and will continue to be a client.
🙂
05, Jan 2019
YOMI OWOPE
Founder of Lagospragency
"the support team is so amazing. am very happy" Thanks very much…
12, Jan 2019
30 Day Money Back Guarantee
Freaky Fast Affordable Cloud Web Hosting, Try Risk Free, 30 days money back guarantee.
24/7 Award Winning Support
We Believe In Ultimate Support 24»7»365. We are standing to help and get all of your questions answered. 
WE BELIEVE IN DEDICATED SUPPORT 24 x 7x 365
We are trusted by clients, an award winning customer relationship.
You can speak to any of our Customer Representatives, we are here all times and seasons to help out on questions, inquiries and needed information.
DO YOU NEED A PROFESSIONAL AND FULL FUNCTIONING WEBSITE?
Can't decide? Confused? We're here to make your website awesome. You can either build your website yourself with free and quick installation of open source software or hire us to help you out.
As you know, Hostingbloc has a history in building websites that are light, clean, sweet as candy, stunning, flawless mobile responsive, and highly interactive. 
A custom website design ensures that your business is shown in the best possible light, and helps turn potential customers into repeat customers. HostingBloc can help with your website design and development, no matter what industry you are in.
HostingBloc's affordable Web Development and Design Services. Within just a few weeks, our professional team of web design experts will deliver a complete website that you'll own and control yourself. Let us give you a modern website that looks good on any device and makes your customers want to work with you!
WHAT IS WEB HOSTING?
In basic terms, web hosting is where your website actually lives. Or to get slightly more fancy about it: a website is a collection of files that exist on a server connected to the internet and accessible to be viewed via a web browser. When someone visits the given domain, these website files are displayed within the web browser as the actual website. When you combine the website files with the hosting server and a properly-pointed domain, you have all the ingredients necessary for a website to be visible online. And that, in a nutshell, is web hosting.
WHAT IS SHARED WEB HOSTING?
Shared web hosting is simply when one server hosts multiple customers. This is the most common and cost effective option for web hosting, and something we excel at truth be told. Our shared web hosting servers are configured for maximum security and performance relative to the number of customers, and types of websites, being hosted. In other words, there's no need to give any thought to the other websites on the same server as you; we've got all that handled.
SHARED HOSTING VS CLOUD HOSTING
The primary difference between shared vs. cloud hosting is that on cloud hosting the website files actually exist on multiple servers, these servers themselves are also shared so it's kinda-sorta like having multiple, duplicate shared hosting accounts. The reason is that with shared hosting if the one server goes down, the websites become unavailable, but with cloud hosting if one server goes down then the other cloud servers ensure that the websites remain available online.
WHICH WEB HOSTING IS RIGHT FOR ME
It basically works like this: if you intend to conduct eCommerce on your website, accepting credit cards and selling goods or services, then you need the Business plan. If you don't need eCommerce functionality, but do intend to host more than one domain, then the Maxi Plus plan should be perfect for you. If your intention is to host a single domain without eCommerce, then the Maxi plan should meet your needs. It's really just those 3 factors that determine the best plan for you
DIFFERENCE BETWEEN DOMAIN AND WEB HOSTING
In order to have a website live on the internet, you will need both web hosting and a domain name. Both of these things can (and do) exist independent of each other, though it is generally considered universal to employ both in order to have an actual website. Metaphorically, let's say you want to invite people to a party (your website). Your party is at a location, such as your house or apartment (web hosting). In order for people to know how to get to the specific location, you must provide them with an address (domain name). So, web hosting is the actual server space where your website files live, and a domain name is the address visitors need in order to view these files as your website. You can have a domain without a website, and you can have a website without a domain name, but to truly benefit from having either in the traditional sense, you actually need both working together
If you can't find what you're looking for, please get in touch with us via email, live chat or phone call