Can I Tell You Why You Need A Professional Business Email Address?
Aside from instantly appearing more professional and trustworthy, having a business email address instead of a free email account with a service like Gmail or Yahoo has other benefits worth taking note of:
Official business email addresses are harder to fake. When folks get a message from you they can trust that if the domain at the end of your address is correct it is actually coming from your company.
An email address ending in your business domain name is great for brand awareness. Especially as your team grows and your company sends more messages out into the world.
Speaking of your team, having a business email account allows you to easily add new employees as you go–giving them the freedom to keep personal and private email separate as well as you have more control over company data.
You can create custom email addresses for specific positions or forms. Don't want one person to have to field every email from your contact form? Create an inbox for the address "contact@businessname.com" and you're good to go! Same goes for positions such as coordinator, webmaster, etc.
By now you're convinced of the usefulness and value of a business email address, because there are many options out there but i would recommend using your local host's cPanel to create one will be a very great idea. For instance, using Hostingbloc cPanel to create a business email address is totally FREE.
Setting up Business Email with Hostingbloc cPanel
As you set up your accounts, the typical steps include choosing your domain, verifying ownership (usually an email to the registrant email) and then you follow standard chose-your-username steps you know well.
Not everyone, however, is used to dealing with cPanel. So we wanted to at least show you how to navigate the platform to get your team's business emails set up — because like we said earlier, you likely already have this capability with your hosting provider.
Log into cPanel
You will either be given access to the cPanel within your dashboard or given a URL to log into. All hosts with cPanel should be relatively similar in terms of procedure. You will find a cPanel button or a link somewhere within your tabs and dashboard in which you manage your websites. Move down to select 'Email Accounts as its shown in the image below: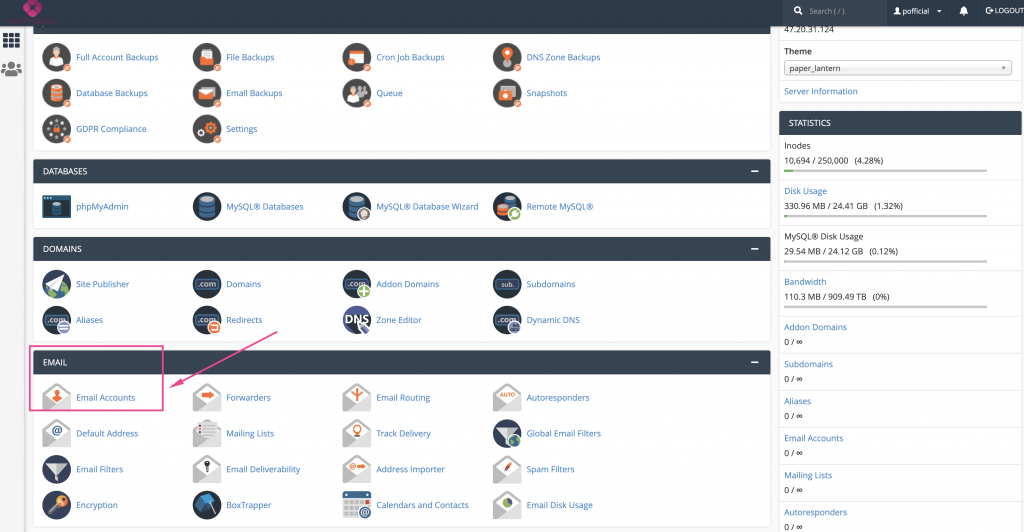 Create the Address
You choose the username (the part that comes before the @) and then the domain that you want from the dropdown. Any domains connected to the account should appear in the dropdown. If not, you can add them easily via the Addon Domains part in cPanel.

Once you fill all the information, set the password, and choose the size of the mailbox storage, then the email exists. It will appear in the list immediately below.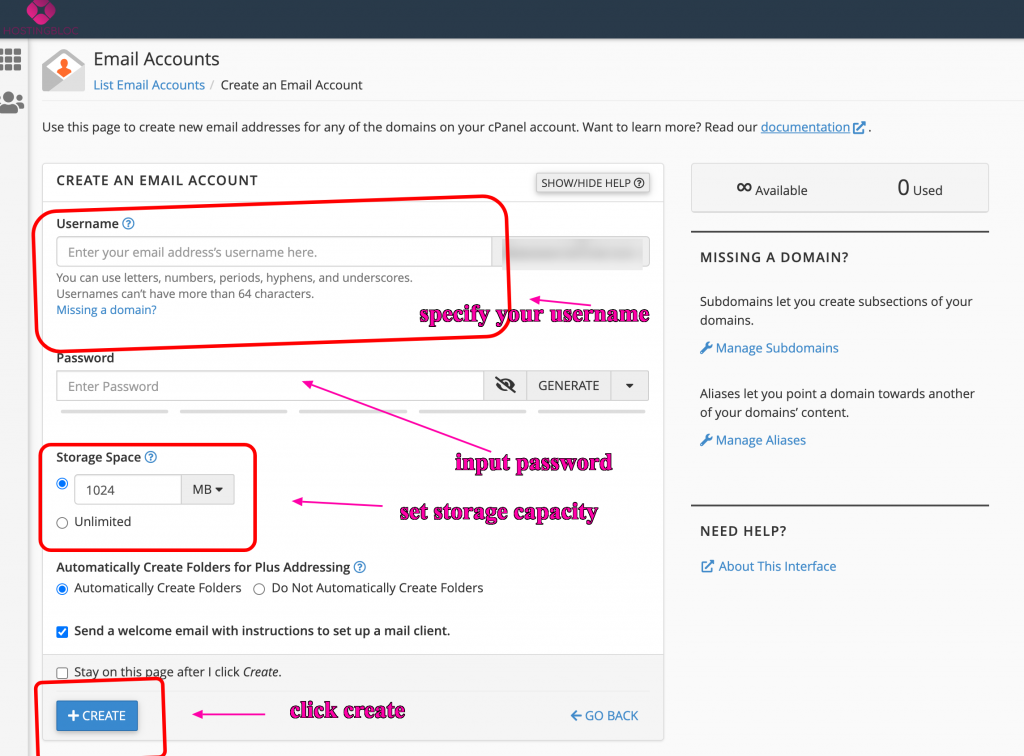 You can then click on Check Email to be taken to the Webmail interface for that account, or you can choose Manage to go to the email client configuration settings.
Wrapping Up
As you can see now, setting up a business email account is easy, affordable, and beneficial in a number of ways. Using hostingbloc free option in this post should set you up to make lasting relationships and solid impressions on people you meet. Just remember, you've built up a brand that people can trust and you want to make sure they see it from the very first interaction.
Learn about Hostingbloc: